Choosing kitchen cabinets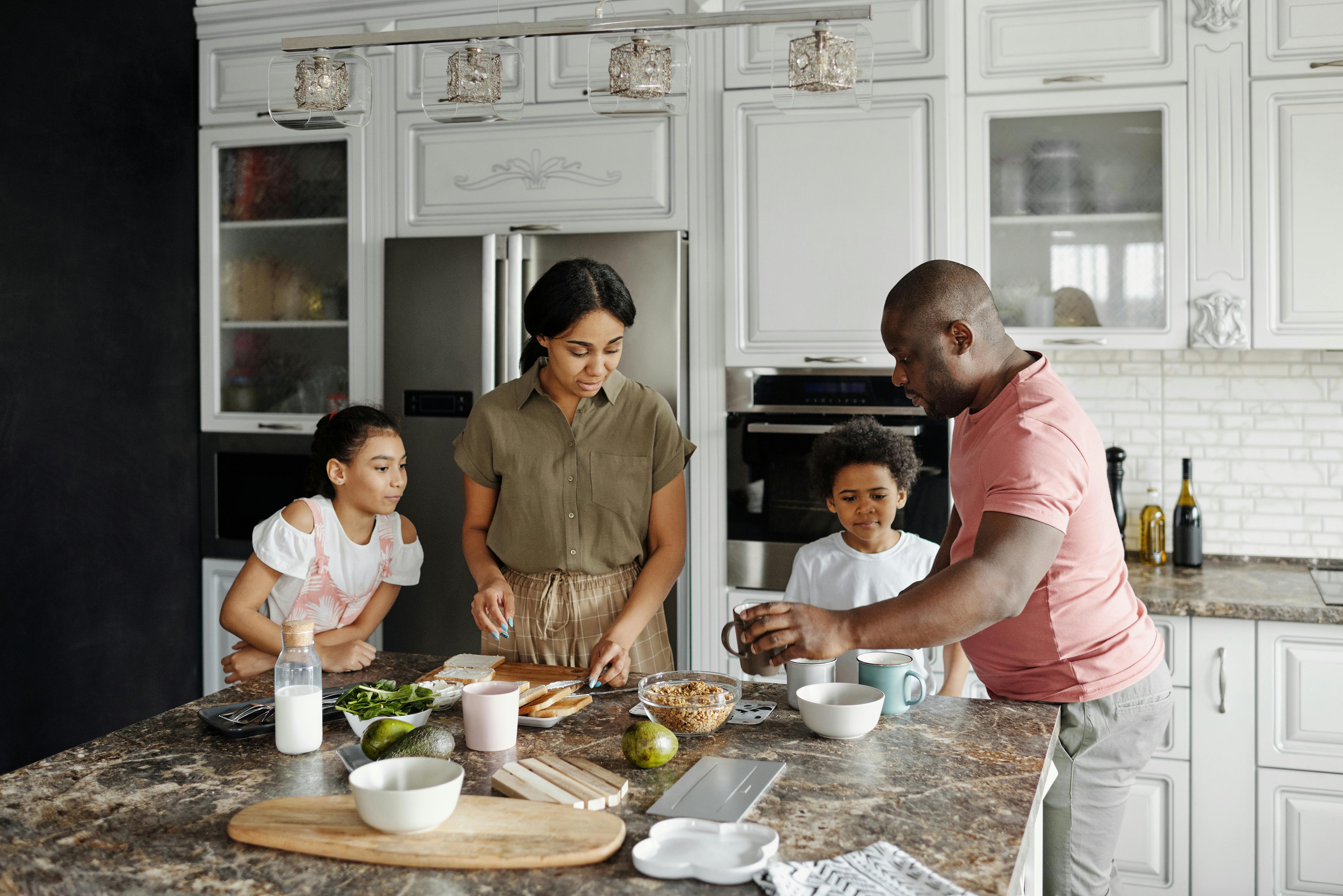 Choosing kitchen cabinets doesn't have to be confusing. With a little research on your part, you'll know what to order, what you want and need, and where to find it. All while saving as much money as possible.
First: Decide what you need, what you want, and what you can afford.
What style are you looking for? Shaker, Country, Retro, Classic, New England, Cottage?
Are you open to suggestions and ideas?
Do you want wood, laminate, framed or frameless (European style) cabinets?
What kind of countertops are you going with? Laminate, solid surface, marble, granite, quartz, concrete, tile, glass?
Do you need a whole new kitchen, just a bathroom vanity, or just a fixed display?
Do you need help with the entire process, which means you may need to hire or be your own contractor, or is your project small?
What is your budget? If you have $200, you can paint your cabinets to give them a new look or get new handles or knobs. If you have $5,000 or more, you can get a whole new kitchen, depending on the size. If you have $10,000, you might even start thinking about remodeling (replacing walls, plumbing, etc.). Kitchens can really range from a few thousand to several tens of thousands depending on where you live and what you want. You'll pay a lot more for a kitchen in New England or Oregon than you will in Kentucky or Wisconsin.
Thinking about these questions will help you move in the right direction.
Second: Decide where you are going to look when choosing kitchen cabinets; don't just limit yourself to factory cabinets.
Once you've decided what you want and need and are choosing kitchen cabinets, take a look. If you need to buy new cabinets, don't be fooled by the idea that all custom kitchen and bathroom cabinets are out of your pocket range. There may be cabinet shops that are actually less expensive than many factory cabinets (especially when you factor in all the costs like installation, tack, trim, etc.). But be sure to check the factory cabinets as well. Some semi-custom cabinets (which are factory cabinets with more options) may be just what you're looking for and what your budget can afford.
Offers must be free, at least once. If you have to pay someone to bid on your project, RUN. But don't expect someone to bid on your cabinets more than once for free. If you make changes to your plan, or change your mind about what you want and need to rebid, expect to pay a small fee at a custom cabinetry store.
Factory cabinet deals are likely to remain free no matter how many changes you make. But remember, the more times you change your mind, the more chance there is for mistakes, especially with factory or semi-custom cabinets.
Browse the country and small shops; you can find some bargains. If you're in a metropolitan area, check the Internet or phone books outside your area under the headings cabinets or kitchens. Country furniture stores have sprung up everywhere in the last 20 years. They are usually very good and are usually less expensive than the custom shops on the subway (although don't rule them out either!). Once again, check around you.
Always remember to check out any cabinet store first, before putting down your hard-earned money. Here are some things you can do to protect yourself while comparing kitchen cabinet companies:
Check with the Better Business Bureau.
Go to your local grocery store or coffee shop and ask if anyone has heard of XYZ Cabinet Shop and what kind of work they do.
Ask the cabinet store for references.
Ask to see a kitchen that they have finished.
Ask to speak to one or more of their previous clients, get phone numbers, and call for yourself.
Request a tour of your store.
You can get some relative bargains, but you can also get scammed – keep your eyes peeled while choosing kitchen cabinets!
Please note: Factory quotes can sometimes be misleading! (i.e. housing centers, lumberyards)
When choosing kitchen cabinets, don't just look at the final price. If you're quoting factory cabinets (even some custom shops will leave these things out too), make sure the following are included in the price, or get prices and consider the following:
Is tax included?
Is the top edge included? What type?
What about the kick to the toe? And if it is quoted, what type is it? Just something black that won't match your kitchen and bathroom cabinets?
Are handles an extra expense? If they are, this could set you back $200 and up.
What about the countertops? Are they somewhere in the price and what kind were they calculated?
Who is going to install this, or is it included in the price?
How much will they discount me if I can install it myself?
How much will I be deducted if I can stain and finish the kitchen and bathroom cabinets myself?
Third: Get what you need, what you want, and what you can afford.
When choosing kitchen cabinets, make sure you get a quote for the type of kitchen and bathroom cabinets you want. If any cabinetmaker or salesperson is hesitant to quote what he really wants (especially if they can't explain why), worry.
They must be useful and not just push what they want to sell or what they have on hand. If they think something won't work for you, they should be able to give legitimate reasons why, not just that they don't sell those things. It's fine if they point you in the right direction, but after weighing your options, you should get what you want.
Finally, don't forget about counter options. They really make a deal difference in price.
When choosing kitchen cabinets, ask your supplier what they offer for countertops.
Laminate countertops: what edges do you offer?
Countertops with wood edge: what edges do you offer?
Marble countertops (note, there are different qualities of marble). I'm talking about cultured marble here. Real marble is very expensive, but if it's in your budget and you like it, go for it.
Solid surface: what companies can get? Do they install it or does a third party do it? Can they make the seams look perfect? What kind of warranty comes with the product and how long after the cabinets are installed will the countertop be installed?
Quartz Countertops – (Cambria, Silestone, CaesarStone, etc.)
Granite countertops – for granite and quartz, also find out when the installation will be. It is usually a week or more after the cabinets are installed (sometimes up to a month).
Mosaic: do they mosaic, you mosaic, or do you hire someone else to mosaic? Also, who prepares the surface for tiling? Will there be a wooden border around the tiles, will the tiles be rounded or fully encircling?
If you want concrete, glass or stainless steel, can they suggest a good supplier or do you have to find your own? Note that concrete, glass, and stainless steel are relatively rare and expensive, more so than granite or quartz.
Keep the above ideas in mind when choosing kitchen cabinets. You'll make informed decisions and save yourself some money.
And remember – HAVE A HAPPY KITCHEN!